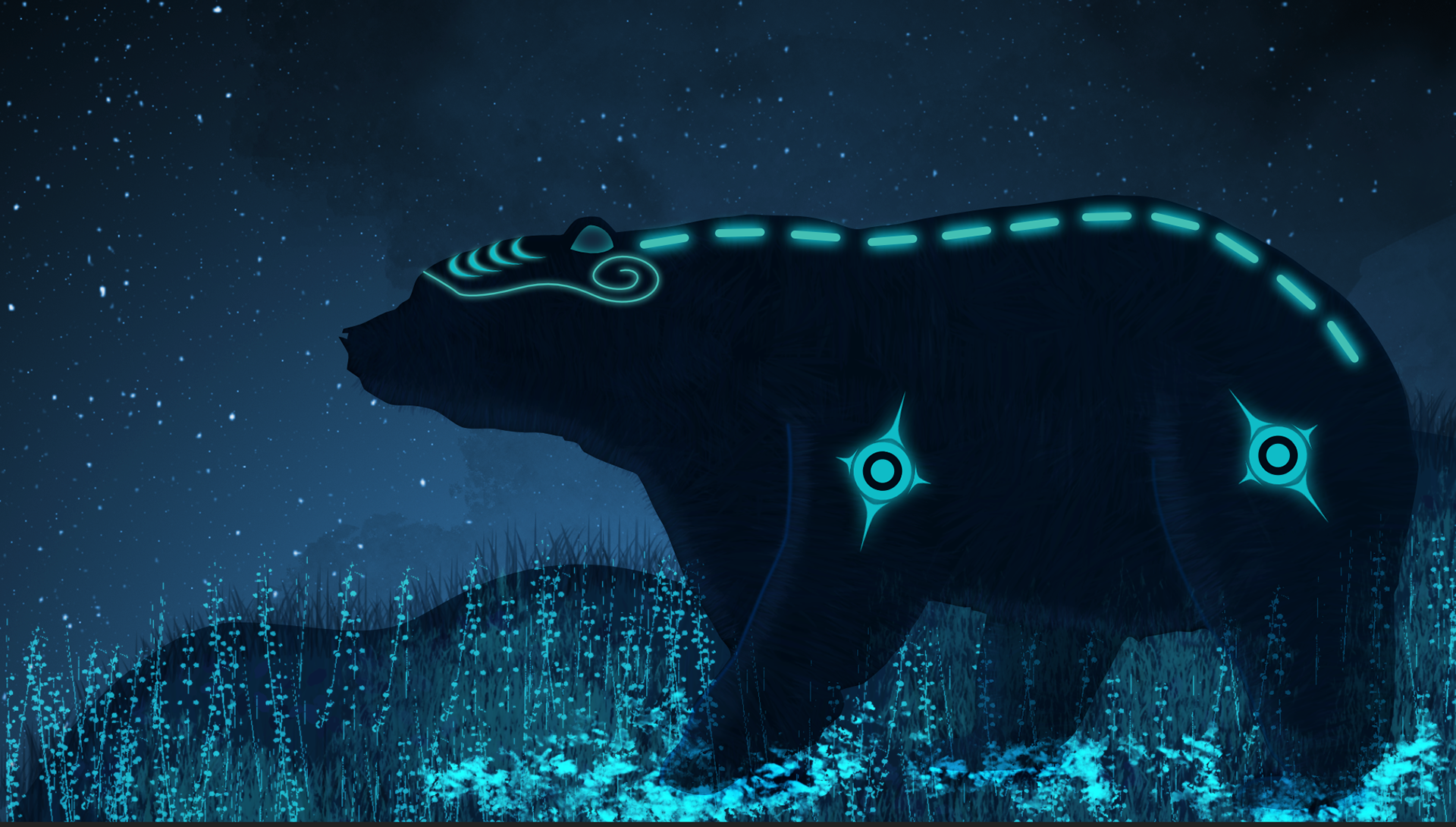 The Voice is a motion piece of 1 minute that wants to increase the awareness regarding First Nation identity and Language that is in risk of disappearing, The story behind  brings 2 sides of different cultures and the differences of living in each one. The City represented as cold and chaotic and other culture that see magic in everything around nature. The voice combine elements of First Nation art, legends and also storytelling that provide a better understanding that their oral language is also attached with the living things that surrounds them.
PROJECT TYPE / ROLES
Personal project ( Graduate Project at Vancouver Film School) . 
Art Director/ Ilustrator/ Animator.
TOOLS
After Effects, Adobe Illustrator, Affinity Photo.
CREDITS AND SPECIAL THANKS TO:
First Nations Research & Co-Production: Vanessa Makiyama ( VR project Untranslated World )
All the VFS Digital Design instructors, mentor Nida Fatima, teaching assistants and the DD41 class.